Shooting pictures of the interiors of homes for construction companies and home builders look easy, but it's quite an involved undertaking. So I began expanding my opportunities last year during the summer months of 2021. After sensing the need of many firms engaged in residential remodeling, I made the business decision that website photography crafted to engage visitors to business websites was something that I could provide to many businesses in the region.
Having a plan is critical as just walking into someone's home and winging it is not only amateurish, but it's not going to produce the desired results; those being well-composed, crystal clear, and stunningly bright images or pictures with depth well, rounded shadows, mid-tones, and highlights. Instead, the photos you see in Architectural Digest, Martha Stewart Living, and Elle Décor are finely crafted, sometimes using a team of photographers and editors experienced in advanced methods of Photoshop. I recently did two photoshoots.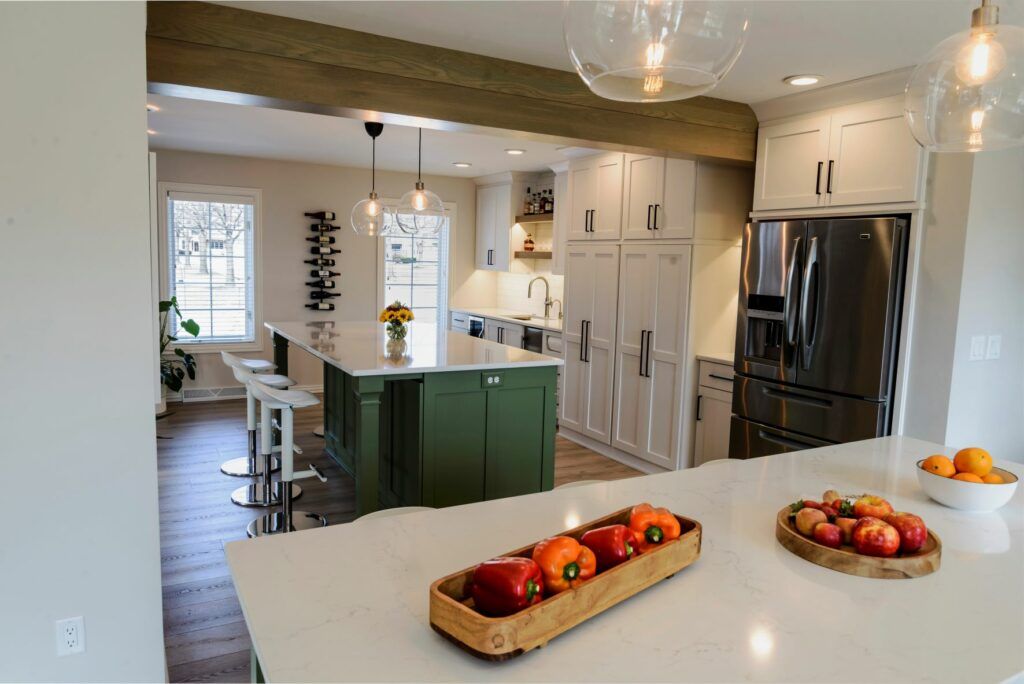 One for DeLeers Construction and the second I just fell into while doing some portrait photos for a Catholic Magazine. While I strive to improve my work with every project I take on, I will admit I was happy with the results of the images that came from these most recent projects. I hope you enjoy them too!